About Those Cards You Don't Love…
So one of the questions I get a lot is what I do with card rejects… cards I don't love or even like. Honestly? I create a lot of stuff I don't like. A lot. But I use everything. I figure someone will like it!
This next one is an example. I did some stamping and didn't like the results – the colors weren't right, the stamping wasn't even close to good and nothing was lined up. But I still used it to make this quick card. Do I love it? Not at all. Do I like it? Not really. But will I share it and use it? Yep.
(You can see the redo of this card HERE.)
Here is another I did that I wasn't happy with. The stamping isn't lined up well and I just didn't like the results. But hey! It works…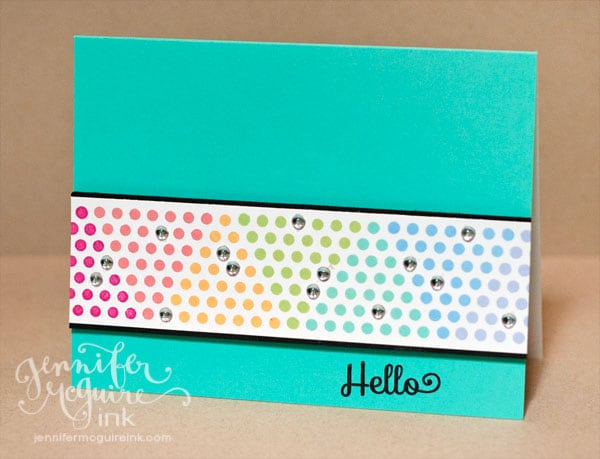 So there you have it. Those cards I don't love? I still use them. 🙂 What about you?
See you soon!
SUPPLIES
Below are the supplies used for this card. To find them at Simon Says Stamp, click on the SSS below the thumbnails. For Ellen Hutson, click on EH and for My Favorite Things, click MFT…