Happy Mothers Day and giveaway…
Just wanted to pop in and wish all you moms out there a very happy day. Big hugs to my mom and mother-in-law. Any of you that know them know that they are the most wonderful women in the world. Feeling so blessed.
Oh, and I also have some fun links and a giveaway.
But first, here is the card I sent to my mother-in-law. Wanted to thank her for being so wonderful…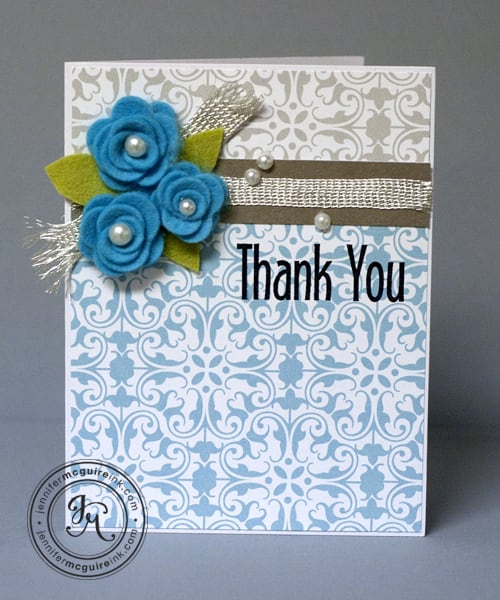 I used the rolled rose dies from My Favorite Things with Papertrey Ink felt and also some awesome papers from Bella Blvd. These papers are so elegant and I love all the different colors. (You can see them HERE. They are double sided – I love this side.)
That silver ribbon has been in my studio for ages and I finally put it to use. Go me!

I also wanted to give a quick heads up on some deals going on this weekend. Some great ones…

And I have some winners to announce! The winner of No-Stress Distress Inks class is Julia Diane and the winner of the My Favorite Things gift certificate is Kelley. I will email you.
In honor of Mother's Day, I have a fun giveaway! Just leave a comment here by Wednesday night telling me your plans for the day for your chance to win both of the Hero Arts DVDs. These DVDs have been very popular and teach a TON of techniques. (You can find the DVDs HERE and HERE. A big thanks to Heidi from Simon Says Stamp for donating these.)
Good luck!
Card Supplies: