Creative Spaces Giveaway!
I love craft rooms. I love idea books. So a craft room idea book? Thrilled!
Creating Keepsakes just released Creative Spaces with Megan Hoeppner. (Who happens to be one of the sweetest girlies ever.) This book is crammed full of ideas for organizing your crafting goodies and making best use of your space.
And the best part of this idea book? It is categorized by small, medium and large spaces, along with specific ideas in the end. Brilliant.
You will see my studio in the issue – including all my newest changes. Here is a peek…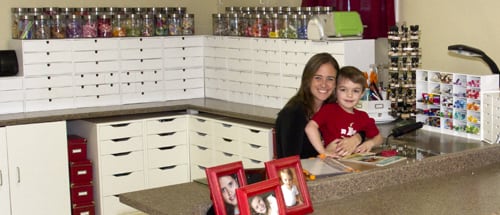 And how about a better look at the issue? Flip through here…
HERE is a sneak peek. If you are interested in getting your hands on a copy, you can buy Creative Spaces HERE. (Use the coupon code: SPACESBB – it's good for free shipping in the US and expires 5/27/11.)
So… here's your chance to win a copy of Creative Spaces! Just leave a comment here by Friday night. Good luck!
See you tomorrow.