Video: Stamped Cupcake Toppers
Happpppppy Friday! Woohoo!
First – before I forget – the winner of the stamps from the other day is ChristaKC. I emailed you!
Leslie Lightfoot is hosting the blog week over on Hero Arts this week with a great birthday theme. She is amazing… I LOVE the page she did today HERE. And there is a great giveaway today, too.
On Wednesday, I did a video on creating fun stamped decorations for cupcakes. (And, I must admit – having a job where one of your assignements is to make cupcakes is a pretty good job to have. Hee.) I should also admit that Colin actually made them. He does everything down to cracking the eggs. He loves to cook! Wish I could blame the bad icing job on him, but that was my doing. 🙂
Doing these cupcakes reminded me that Colin will be three in a couple months. Can't believe it. I thought I would dig up the invitation I did for his first birthday party to share… HERE is more info.
And these are the thank you notes we did HERE. The link shows what the inside looks like – it folds open to show photos.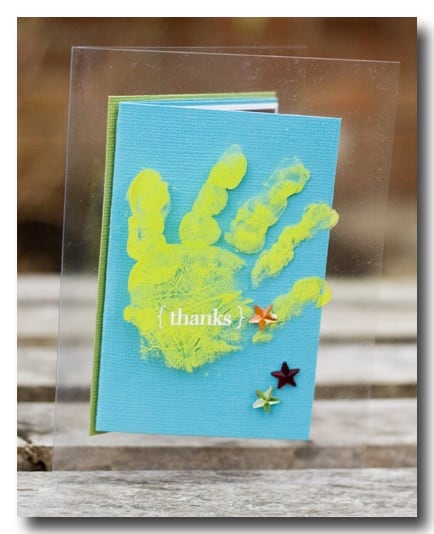 I haven't really done any birthday layouts. Even with the girls. I find birthdays so tough to scrap. Does anyone feel that way? Maybe it is because of all the crazy colors and things in the photos. Not sure.
Well, I hope you all have a great weekend. I am looking forward to getting ready for hosting the blog week next week at Hero!
Hugs.