5 New Must-Have Crafty Tools + GIVEAWAY
Hello! Back in November, I shared My Favorite Crafty Tools of 2016. Many of these still hold true today! However, I recently found several new must-have tools that I can't get enough of. I think you will like them! Today I share five.
[All supplies are linked in the thumbnails at the end of this post. Compensated affiliate links used at no cost to you. To watch the video in HD on YouTube, click HERE.]
Here are five inexpensive tools that I have found very helpful in the craft room lately…
#1: Jewel Picker
Sequins and such are very popular right now, but can be tricky to pick up and place in just the right spot. Until recently, I was using the Crystal Ninja Katana Pick Up Tool. It worked well, but one of my blog readers told me about the Jewel Picker. And boy is it amazing! You can use either end to pick up small embellishments and put them exactly where you want them. And the price is great!
#2: Darice Liquid Adhesive Tips
Last year I shared a video on several fine-tip, anti-clogging, liquid-adhesive tips. (You can see the video HERE.) I really liked using the Quilled Precision Tip Glue Bottle and never had problems, but I know many people still had issues with it. So I revisited my options and found the Darice Ultrafine Tip Applicators works well with small Ranger Multi Medium Matte and Glossy Accents bottles.
One thing I found helpful: I replace the color-topped pins with plain pins. I found the colored ones would bleed and change the product color. Corsage Pins work great.
Please be careful when using this due to the sharp point. I have not had problems with rust or anything and have used it for 4 months. So far, so great! Also, if you have the Quilled Precision Tip Glue Bottle, you can always use a pin in it, too, instead of the attached lid.
#3: Mono Sand Eraser
I shared this in My Favorite Crafty Tools of 2016, but I had to share it again. The Tombow Mono Sand Eraser is a must-have for every card I make. I often get ink boo-boos on my cards but never want to start over. I can easily sand and erase away many boo-boos with the Tombow Mono Sand Eraser. Get it. You won't be sorry! (The one I link to is a bit different – it has the sand on both ends. I show THIS one in the video but use both. But tools work great!)

#4: Pen Blades
I have been using the PenBlades craft knives for quite some time and am very happy with them. I like that they are very sharp, have three tip options, and retract for safety. Another must-have.
#5: Gina K Clear Boxes
Oh. My. Goodness. These boxes are SO helpful! I used to keep my upcoming projects in pouches but they were hard to stack and label. The Gina K Storage Boxes are the perfect solution! There is enough room inside for 8.5×11 cardstock, embellishments, inks, stamps, etc. If you are a project planner like me, you must give them a try. I have 12 boxes with planned projects stacked up! You can also use them for storage. Oh – use a dry erase pens to label them and erase when done. Boom!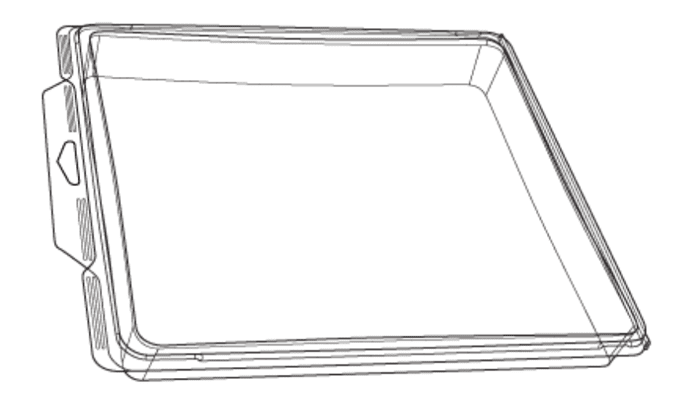 I hope these tool ideas are helpful. I have a few more that I will share in another video soon.
GIVEAWAY
How would you like to win a Jewel Picker, Darice Ultrafine Tip Applicator Set and Tombow Mono Sand Eraser? For your chance, leave a comment below by 11:59pmEST on 5/29/17 telling me a crafty tool you recommend. (To leave a comment, scroll down to the bottom of this post and click the green "leave a comment" button. The winner's name will be randomly selected, emailed and posted on my "Winners page" after the giveaway closes. International folks are eligible, too! Personally donated.)
SUPPLIES
Want to find the products I used? To make them easy for you to find, I have listed them below. (Compensated affiliate links used at no cost to you. Thank you! Affiliate and product disclosure can be found here. All products were personally purchased. As always, this post was NOT asked for, paid, or sponsored.)