Video: Mother's Day Treat Topper + Free Download + Recipe
Hello! I have teamed up with my dear friend
Melanie Bauer from Melanie Makes
for another special treat. Melanie came up with a yummy
Strawberry Banana Muffin recipe
… and I came up with a simple yet cute packaging for it. Check out my video to see how to use a regular sandwich bag along with a
free download
to make a fun treat for a mom!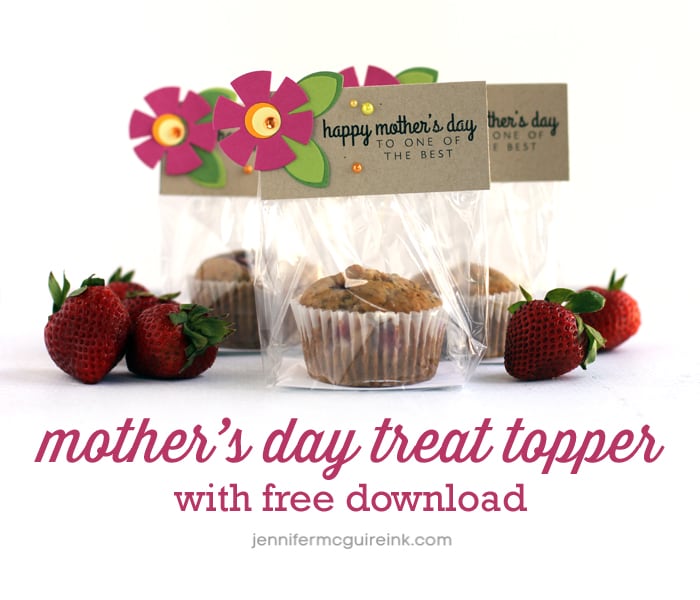 Mother's Day isn't only about celebrating your own momma. It can also be about celebrating all the ladies in your life that work hard to raise good kiddos. Friends. Aunts. Teachers. Grandmas. Why not tell these folks how amazing they are? After all, it is important for us to encourage and lift each other. So I decided to come up with a fun little treat that I could give to several ladies in my life that I love and respect. Just to remind them what awesome mommas they are.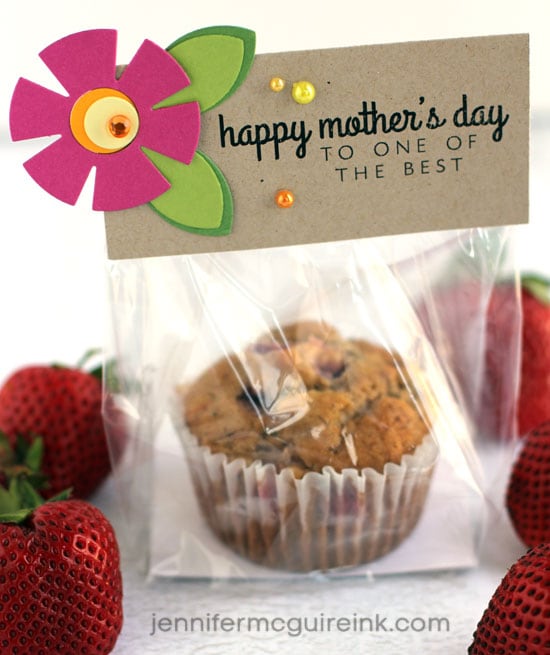 In the video I show how to take a simple sandwich bag and transform it into a bag perfect to hold a muffin or cupcake. (You could also purchase baggies that are intended for this purpose at Target, etc. but I didn't have any on hand.) So easy to do!
The toppers are just as simple. Just download and print THIS free download.
CLICK HERE FOR THE FREE MOTHER'S DAY TREAT TOPPER DOWNLOAD
All you have to do is score and cut and you are good to go! I used a fun die from Simon Says Stamp to create the flowers. However, you could easily create your own with any embellishments you may have. You could even create your own flowers from circle punches. (Just cut slits in along the edge of a punched circle for a funky flower. For the leaves, just punch a circle then put the circle back in the punch but offset… creating a leaf shape.)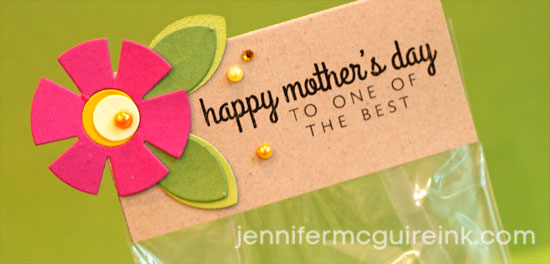 THIS download could also be used to create mini cards or sentiments for regular cards. You could also use the basic design for occasions throughout the year… just stamp any sentiment.
SUPPLIES
Below are the products featured above. Click on the letters below the picture to go to a favorite store: Simon Says Stamp (SSS), Ellen Hutson (EH), and Amazon (AMZ)…