New Stamps, Distress Stains and Discount Code!
Hello!
Heidi over at Simon Says Stamp seriously rocks. First, she let me steal borrow her baby Abby while at CHA…
Then sweet Heidi emailed me to let me know she has the all new Distress Stains and the newest Hero Arts stamps in stock. Even better – she is giving a discount code to my readers. Just use the code "JOY" to give you 10% off your entire order until Midnight July 25 EST. Awesome enabling, huh?
First up? Check out these new Distress Stains…
You can get buy all the new ones HERE in a group… or all of the Stains both new and old HERE in another group. Or you can just buy them individually HERE. My favorites of the new: Picket Fence (it is white – so cool on kraft), Barn Door, Pumice Stone and Scattered Straw. My favorites of the old: Broken China, Peeled Paint, Antique Linen and Wild Honey.
Simon Says Stamps also has the new Hero Arts stamps in stock HERE. A few people asked about my favorites.
THIS one is amazingly delightful. It is fine-lined and perfect for a subtle background. It is supposedly a holiday stamp but can so be used for anything…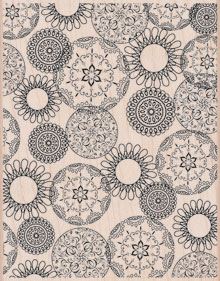 THIS next one is equally awesome. I think good Christian holiday stamps are hard to come by and this is perfection. I can imagine the nativity embossed in white with lots of inks resisted on top. So lovely. And the greetings? Perfection.
Next we have THIS oh-so-useful set. Could work great for holiday cards but also any card you send in the winter. (You can see a fab video by the fab Shari Carroll HERE using this set.)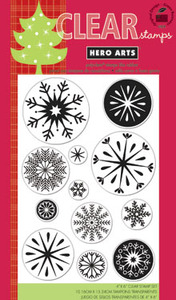 Everyone needs a good holiday greeting set like THIS one. And I love these fonts…
Check out THIS musical background. So classy…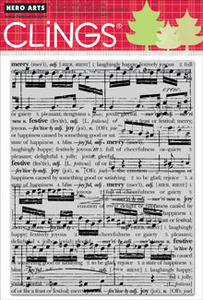 Oh… think of all the fun techniques you can do with THIS set! Love love love.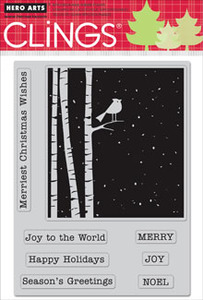 THIS guy has such pretty ornaments…
Can't forget Halloween, too! THIS set is a hoot…
THIS Halloween set is cute, too. And that cloud? I will be using that all year round. The cat, too…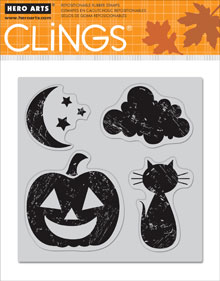 And this last bit of enabling makes me oh-so-happy. Hero now has Pool notecards, envelopes (with the unique flap), layering papers and designer patterned papers. L.O.V.E.L.Y.
Again, just use the code "JOY" to give you 10% off your entire order until Midnight July 25 EST. Awesome, huh?
Happy shopping. 😉