My Favorite NON-Crafty Things
Hello! I didn't share My Favorite NON-Crafty Things last year, and may people asked me to bring it back this year. I decided for this to be the next episode in case any of the suggestions would help you with your Christmas shopping! I will go back to the crafty episodes next.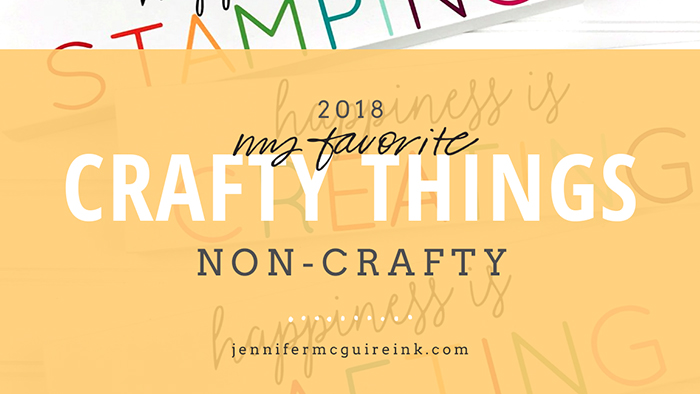 To see the other episodes I have posted in this series, check out My Favorite Crafty Things Stamps and My Favorite Crafty Things Dies. If you are looking for crafty discount codes, head HERE.
[All products mentioned are linked to multiple sources in the thumbnails. Affiliate links may be used at no cost to you. Please note that I purchased all of the products in this post personally and the decision to include them in this list was my own. For more info, visit HERE. If you have questions, please email me.]
Ink Blot Shop Pouches

51 Woodworks Pens

Enamel Pins

Honey & Pine Signs

Encourage Co Canvases

Anker Charger

Rothys Shoes

Allbirds Shoes

Jockey Tunic Sweatshirt

Loft Plaid Leggings

Loft Dot Leggings

BaubleBar Silver Necklace

Programmable Slow Cooker

Cinnamon Pecan Granola

The Best Peanut Butter

Doordash Food Delivery

Liberty Puzzles

3D Printer

Bossy Joscie Pencils