Comfort For a Cause! + Giveaway
I just wanted to give you a heads up on a fun clothing sale I am hosting called "Comfort For a Cause." I know many of you had expressed interested in LuLaRoe clothing (or are already addicted like me), so I wanted to share here.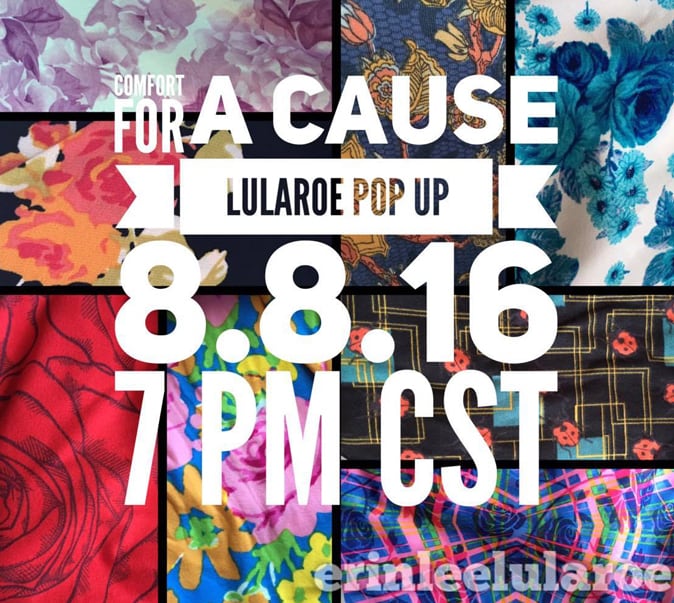 Please know that I do not earn anything from hosting this event. Instead, we will be supporting a good cause.
As I have mentioned here before, I am a big fan of LuLaRoe clothing. It is absolutely the most comfortable clothing of all time. And it is a good company that is helping to empower women!
My friend Erin Lee sells LuLaRoe – she is a fellow cardmaker. Through her, I am hosting a pop-up sale on Facebook Monday, 8/8/16.  I will NOT be earning anything from this. Instead, money will be donated to the Kind Campaign to help end bullying.
I have hosted one of these in the past and it was a huge success… earning $800 for the Kind Campaign. And I will be doing more in the future! I just honestly love both the clothing and cause so very much.
You can join and ask questions HERE. There is info there on styles, prices, etc. It is really unique how this sale is run. But it is fun! Head HERE for more info.
OH! And for a chance to win $25 towards a LuLaRoe purchase, head over to the Facebook group. Erin is doing a giveaway there! (My apologies to anyone who does not use Facebook. That is where pop-up shops are held.)
See you there!