Join Me LIVE Today… with Gina K! [She Has a Special Surprise!]
Hello! I will be going LIVE today with my dear friend Gina K!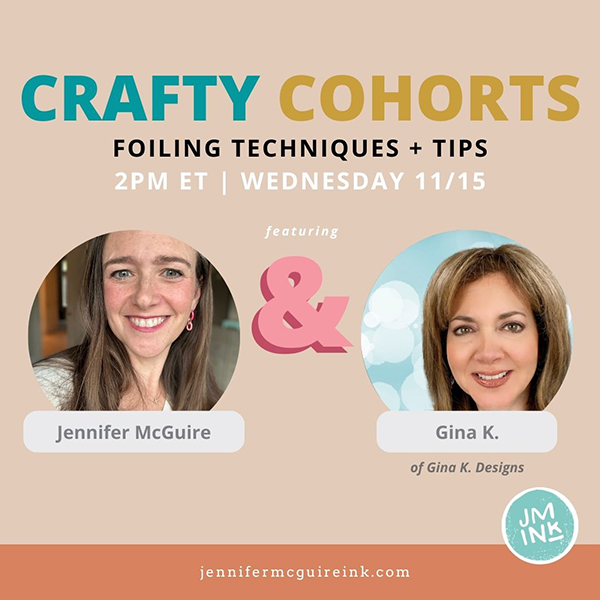 On Wednesday, 11/15/23, at 2pmET, Gina and I will be sharing techniques and tips for foiling with a laminator. And sweet Gina has a special surprise for the viewers! I hope you will join us! If you can't, no worries – a replay will be available.
Hope to see you there!