Hello. Greetings from vacation! We (along with all of our belongings) were kicked out of our house while they refinish the hardwood floors. Gotta love a forced vacation. 🙂 We are spending time with one of my best friends, Kathy. Not only is she the most talented Copic Marker gal of all time, she is an angel and friend. Happy to be here!
Today I am playing along in a celebration for the new Neat and Tangled stamp line. My friend Danielle created these and they are such happy little stamps!
I did two simple mini cards using them.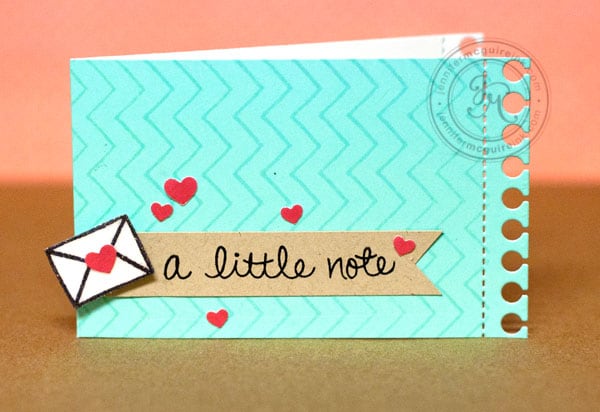 The envelope on this one is stamped on glitter…
For the next card, I stamped the little heart repeatedly on a watercolor notecard and colored + painted with Distress Markers…
Love the small touches of watercolor…
Want to see more of these fun stamps and catch some giveaways? Just head over to the Neat and Tangled blog HERE. There are some great new sets… all created by a sweet and generous gal. Love that.

Have a great day.