… and I thought I would pop in to share two quick cards.
For this one, I used fall leaves for holly…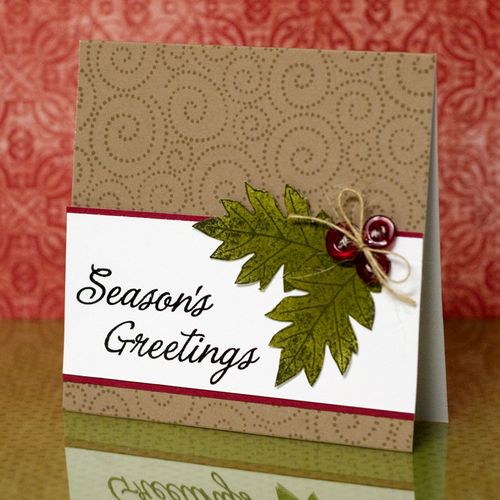 This one? Nothing exciting. But I love this tree…

Supplies? Well, everything is from Hero Arts. 🙂
And a few links…
HERE are some great holiday tags that you just print – so easy – from one of my fave artists.
If you live in the DC area, be sure to check out THIS class. Kathy rocks.
THIS is sooooo pretty.
Hey – anyone have some fabulous cookie recipes? I want to try some new ones. I will share some of my faves this week, too.
Off to pack. Heading to my in-laws for a week. Roxie will be in good hands – my parents are staying here with her. She will be spoiled rotten.
And while I am at my MIL's? I will be catching up on email. I think I need too…