Happy New Year… and card shares
First, I want to wish you all a very blessed and Happy New Year. I hope it is filled with all things good.
Next, I just wanted to share some cards I did for Paper Crafts. They are simple thank you notes created with holiday stamps. This is a great way to extend the life of those stamps! And I adore these cutie stamps from Avocado Arts…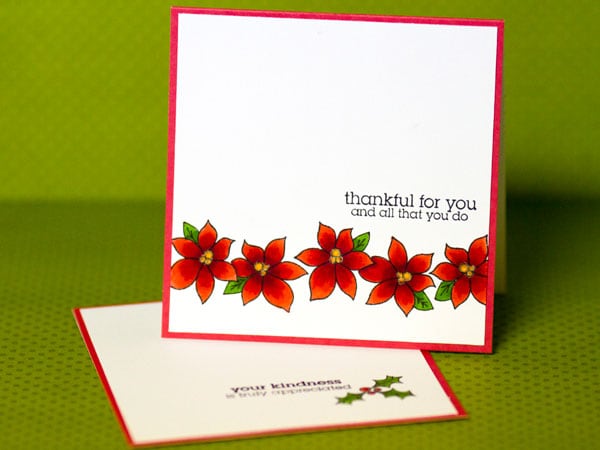 Simple simple simple. Just a bit of Copic Marker coloring and a touch of glitter with a glitter pen, and you are done. Now it is time to get these thank yous in the mail! 🙂
Again, Happy New Year.