Today, I have been married to my hubby for 7 years.
And I am feeling so thankful.
I usually don't share much personal stuff here (although I did yesterday, too), but I had fun looking at the old wedding photos that were in my "favorite photos" file on my computer… so I thought I would share a few.  Feel free to scroll past them to see a colorful card. 🙂
This is right after I became "Mrs. McGuire."  I was on cloud nine, and still happen to be there…
The girls were angels that day.  Perfectly perfect and sweet as can be.  They walked their dad down the aisle…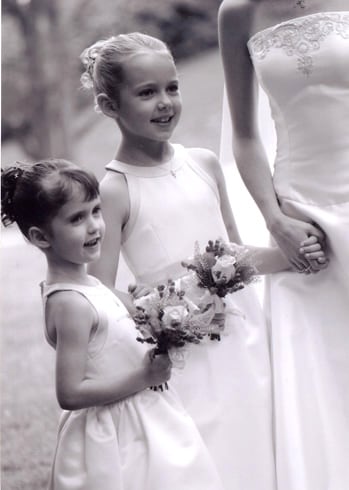 The first kiss.  Love my dear Pastor's expression…
Such a doll, that little Audrey…
And gorgeous Kay…
We always joke that I married their dad just so I could have them.  Little do they know that it really IS a big big reason I married him…
Love the cross in the background…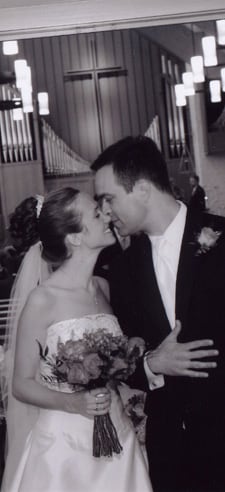 He is funny and smart.  So very handsome…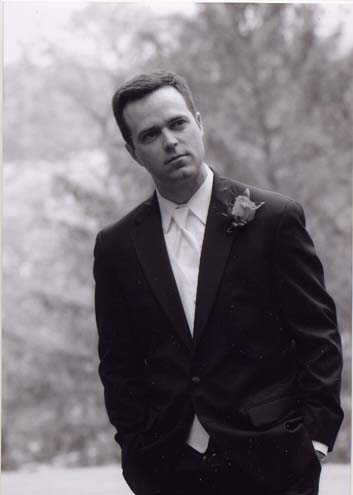 The reception was gorgeous.  I can't even begin to tell you how wonderful my parents made it.  Wanted it to be a great gift to our guests – everything was Italian-themed and we handmade all the printed stuff…
We had such fun.  Laughed so much…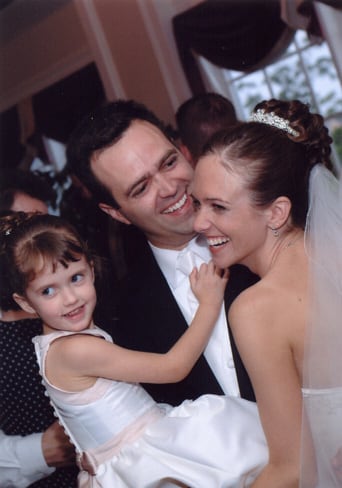 (All photos were taken by Essenza Studios.)
Ahhhh… life is good.  So glad I married this man.
So!  On to a card. 🙂
This one was on the Hero Arts site and I wanted to share it here.  This butterfly stamp is amazing…
Add Glossy Accents to highlight some of the color…

(c) Hero Arts.  Supplies: Hero Arts stamps (butterfly, background, greeting); Tim Holtz label die; Copic Markers; Black Memories Ink; Hero Hues Poppy Chalk Ink; Glossy Accents
I love this butterfly because there are so many different looks you can do with it.  Could go bright (or overly bright, as I did) or go soft and muted.  Love stamps that lend themselves to different looks.  Isn't she cute??…

I got a lot of questions about the die cut piece I use. THIS die from Tim Holtz is sized perfectly for cards.  LOVE it.  I just glued it to red paper and then hand cut the red paper to be slightly bigger.  If you look closely, you can see it isn't perfect. 😉  This die is getting a TON of use and never gets put away…

Happy day, everyone.