Hello! I just wanted to let you know that I will be live chatting tonight on YouTube!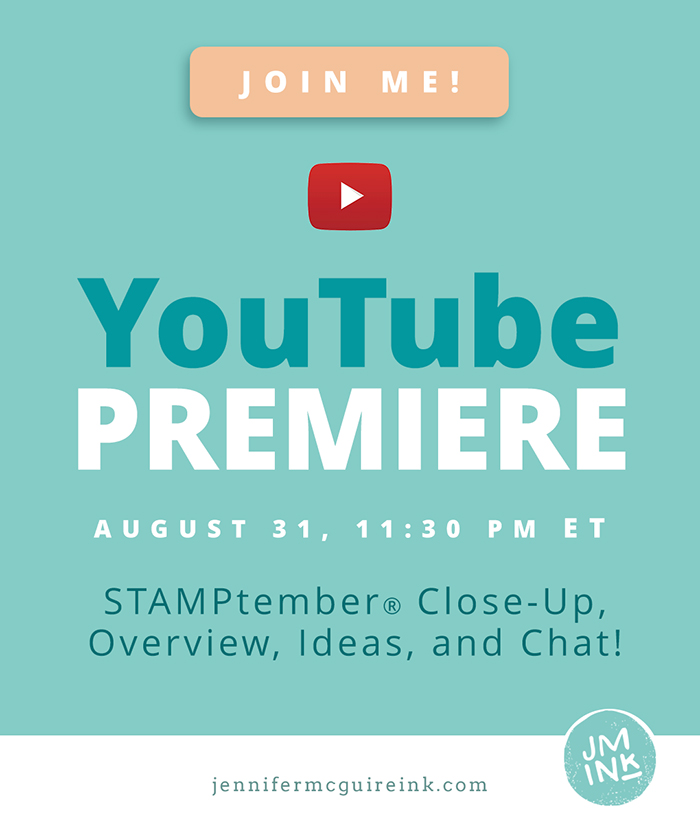 At 11:30pm EST tonight, I will be live comment chatting on YouTube… answering questions and more. This is called a "premier" and involves live comment chatting (my face will not be on screen) that will lead up to a video that will start at midnight. The video will show the new STAMPtember® release along with lots of ideas. We will keep chatting during the video, too!
To join, head HERE. To the right, under the video, you will see the chat area. That is where I will be!
Oh – and you can click "notify me" so you don't forget to join!
Also, keep an eye out HERE… the new STAMPtember release will be up at midnight!
See you then!
Affiliate links may be used at no cost to you. Thanks for your support!