NEW Pinkfresh Studio Release + Discount Code
Hello! I am here to celebrate the newest Pinkfresh Studio release.
Sadly, I don't have a video. I tried to get one done. However, our kiddos have started school at home. Like many of you, we are struggling. They are in advanced classes and have complicated schedules and it has hit us like a train. My husband is now working from home… I always have worked from home… and we are trying to make it work. We wanted to hire someone to help us with school but we are very serious about staying home and safe due to two very high risk family members. (I cannot imagine being a single parent through all of this. Big hugs to those of you with bigger struggles – praying for you!!)
So… I am not able to work like I used to. My job here has to be second to my job as a momma. I am sorry for the lack of videos (and to the companies who I have had to drop my commitments with). I just have to get through this time. I wanted to be honest with you. I think I as humans, we need to be honest with our struggles so others don't feel so alone.
However, I was super excited by the great new designs Pinkfresh has just released! I had said I would be part of the blog hop and I really wanted to still be a part of it, even with no video. I thank you for understanding!
Below you will find the new release, a discount code, and info on the blog hop where you can find lots of inspiration!
NEW RELEASE
You can find all the new products HERE, of click the thumbnails below. They are worth checking out – lots of innovative stamps and dies! (Affiliate links used at no cost to you – thank you!)
Pinkfresh Pop Out Folk Christmas Stamp

Pinkfresh Studio Pop Out Folk…

Pinkfresh Merry Little Christmas Stamp

Pinkfresh Winterberry Stamp

Pinkfresh Our Home To Yours Stamps

Pinkfresh Our Home To Yours Dies

Pinkfresh Merry & Bright Frame Stamps

Pinkfresh Merry & Bright Frame Dies

Pinkfresh Tree Trimming Friends Stamps

Pinkfresh Tree Trimming Friends Dies

Pinkfresh Gift Boxes De

Pinkfresh Sleigh Bells Ring Stamps

Pinkfresh Sleigh Bells Ring Dies

Pinkfresh Ornate Poinsettia Die

Pinkfresh Layered Snowflakes Dies

Pinkfresh Holiday Vibes Stamps

Pinkfresh Phrase Builder Happy…
DISCOUNT CODE
Pinkfresh is also offering shipping deals…
Get FREE US shipping with orders of $50+ and the code "SEPTSHIPUSA"
Save $5.50 on international shipping with orders of $50+ and the code 'SEPTSHIPINTL"
Ends 9/24/20.
BLOG HOP
The next stop on the hop is the blog of Kelly Lunceford! Be sure to check out all the amazing artists offering wonderful inspiration!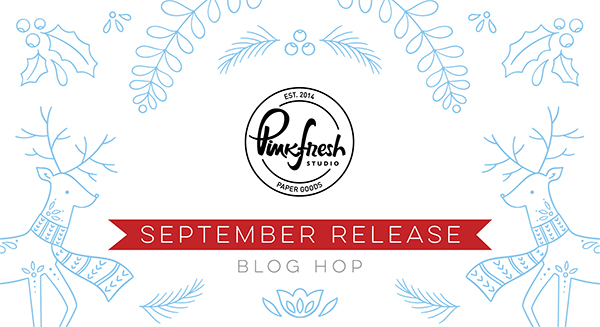 Off to go help my kiddos. Thank you for your understanding. Hugs to all you other parents out there – school is tough right no matter. HUGS!