Hello! I normally don't share sale information here, but there are a lot of good ones happening, so I wanted to give you all a heads up!
To see my crafty sales list, head HERE, or click the image…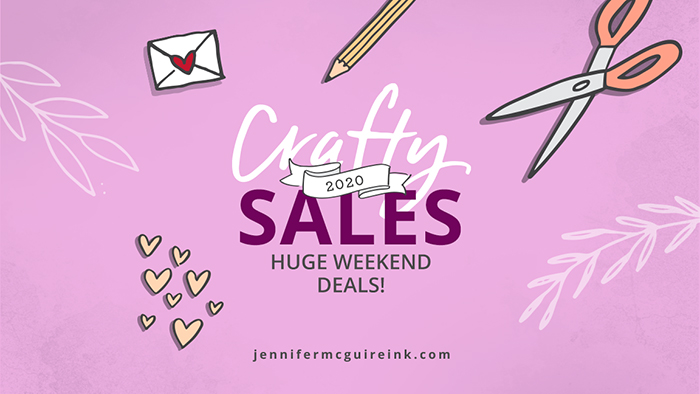 While you are there, you are welcome to sign up for my Crafty Updates & Sales newsletter. (You can do so HERE.)
Hope this is helpful.
I relocated with my family to a remote lake for a few weeks. We wanted to safely be able to spend time together with my father-in-law. (My mother-in-law passed away last month.) I will keep sharing when I can, though! Have a WONDERFUL weekend!