Thanksgiving Day Sales + Crafty Goodie Boxes For Sales
Happy Thanksgiving! I have updated Crafty Sales for you… along with Crafty Goodie Boxes for sale!
I first want to say how thankful I am that you are here. I love this hobby of ours and appreciate the time you spend with me. I hope you find my videos helpful as you craft. I also appreciate the support you give me and all of these stores by shopping through my links. It helps me to bring more content to you all… and keeps these small businesses growing and bringing us new designs! And… a portion of my affiliate earnings from these sales will go to the Ovarian Cancer Research Alliance and hurricane relief.
I pray you and your family have a blessed day. And to those struggling today (due to loss, etc.), I send you a big hug.
I have updated my Crafty Sales page with LOADS of great deals. I will be continually updating it, so be sure to refresh often before shopping. I hope this is helpful! I am even adding recommended products to each sale.
You can also sign up for my Crafty Sales Newsletter there.  Starting in December, I will only very occasionally share sales info here.
Also… I have many large boxes of crafting goodies for sale! 100% of the money will go to a good cause.
If you are interested, please read this entire post below.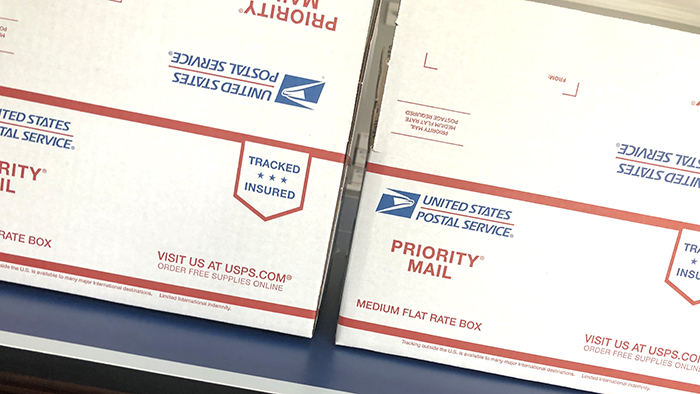 I have put together 20 medium flat rate shipping boxes filled to the rim with lots of crafty stuff. The contents are a surprise. Each box will have 60+ products! These products include loads of clear stamps (some with coordinating dies), dies, die sets, a few wood mounted stamps, and other stuff. A lot of the product has never been used… some has been used… includes new designs… old designs… a great mix of everything.
I have 20 boxes for sale at $100.00 each – plus shipping. (All money goes to good causes.) Trust me – the goodies in these boxes add up to a lot more than this cost. The value of the product is hard to calculate, but it is well over $700.
As for shipping…
Those in the US will pay $15 more for shipping. ($115 total.)
Those in Canada will pay $50 more for shipping. ($150 total.)
Those in international will pay $70 more for shipping. ($170 total. Sorry this is high – this is what they charge.)
If you are interested in purchasing a box, please leave a comment here saying what country you live in. I will randomly pick 20 people who will get to buy a box. I will contact you about payment. Once you have, I will ship the box to you.
The money will be going to a few places. First, some money will go to a crafty friend whose family member is very ill with high medical bills. Other donations will go to Young Life. And yet others will go to hurricane relief. (I am happy to provide proof of the donation.)
I was going to just give these boxes away. However, I do a lot of giveaways and thought this was a good way to raise money for good causes. No money will be going to me.
Everything is in a USPS Medium Priority Mail Flat Rate box.
Interested in buying? Read all the details? If you want a chance to *purchase* a box, please leave a comment on this post saying what country you live in before 11:59pmEST on 12/3/19. I will then randomly pick and email 20 people to complete the purchase. (I feel this is better then having them sell quickly to only the people who were online when I sold them.)
I have emailed the "winners"…
Sabrina Herring
Pauline George
Sheila Langeslay
Michelle Isom
Lynn Hardy
Sharon Lewis
Dina Renee Weber
B Sandoval
Suzanne Wiegand
Lynda Garcia
Diana Khader
Pattylovescrafts
ELIZABETH KUNTZ
Sunshine73160
Kimberley Prince
Diane C (Sadiegirl)
Frannie R
Dwan Montgomery
Elle Bee
Michelle Antonacci
Thank you!