Crafty Boxes For Sale — For a Good Cause!
Hello! I have many large boxes of crafting goodies for sale! 100% of the money will go to a good cause.
If you are interested, please read this entire post.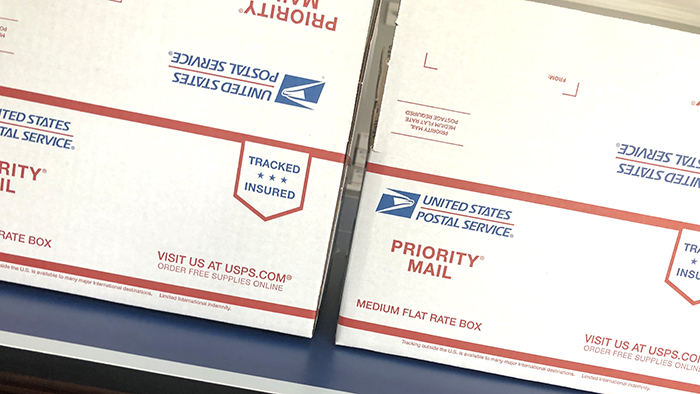 WHAT'S IN A BOX?
I have put together 13 medium flat rate shipping boxes filled to the rim with lots of crafty stuff. The contents are a surprise. Each box will have 70+ products! These products include loads of clear stamps (some with coordinating dies), dies, die sets, and a few wood mounted stamps. A lot of the product has never been used… some has been used… includes new designs… old designs… a great mix of everything.
I have 13 boxes for sale at $100.00 each – with free shipping. Trust me – the goodies in these boxes add up to a lot more than this cost. The value of the product is hard to calculate, but it is well over $700.
If you are interested in purchasing a box, please leave a comment here saying what country you live in. I will randomly pick 13 people who will get to buy a box. If I contact you, I will give you a link where you can directly donate $100 to the good causes. Once you have, I will ship the box to you. I will cover shipping.
The money will be going to a couple of places. First, some money will go to support a college student who is going on mission trip. Kristen is a Wyldlife leader at my son's school. (Wyldlife is the junior high version of Young Life… a fun program that introduces kids to Christ's fabulous love.) Kristen is going to Nicaragua and you can learn more HERE. The rest of the money will go to kids who need help to pay for this summer's Wyldlife Camp.
I was going to just give these boxes away. However, I do a lot of giveaways and thought this was a good way to raise money for these kids. No money will be going to me… in fact I am donating the shipping costs.
SHIPPING
Everything is in a USPS Medium Priority Mail Flat Rate box… and I will cover shipping. Worldwide. 🙂
HOW TO BUY
Interested in buying? Read all the details? If you want a chance to *purchase* a box, please leave a comment on this post saying what country you live in before 11:59pmEST on 3/6/19. I will then randomly pick and email 13 people to complete the purchase. (I feel this is better then having them sell quickly to only the people who were online when I sold them.)
UPDATED: I will be creating more boxes and occassionally coming here to pick people to buy them. So add your name for future boxes!

I have emailed the folks who get to purchase a box! Thank you, all.
Susan Spencer Tully
Maureen Morton
Farah L. (Canada)
Terrie D. (Colorado)
Cindy Obermeyer
Lisa Bzibziak
Laura Long
Beth Devitt
Barbara (Kay____55)
bmwlawky
sandy miller
Jeanne Thompson
LMFields
If you have questions, please email me through my "contact me" button my website.
Thanks!