Stamping + Patterned Paper
I am on a mission.
A mission to use more of the 6×6 paper pads that I seem to collect. So today I have a card showing one simple way a stamper can use patterned papers…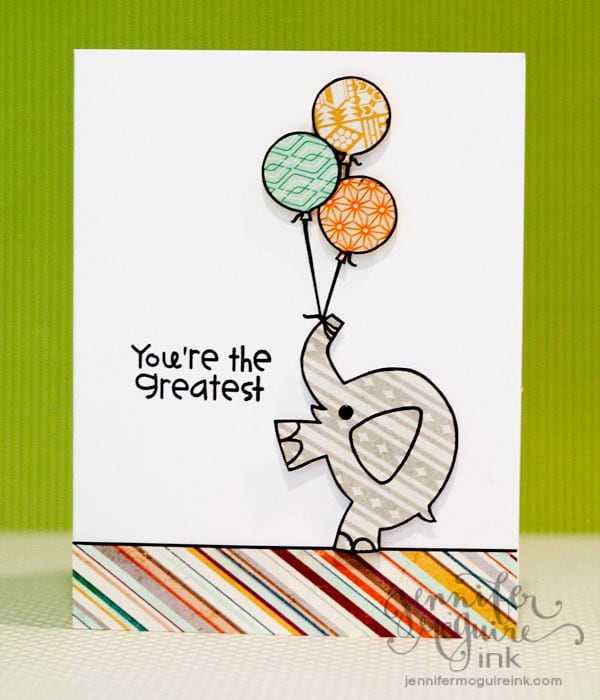 Whenever I need a happy card for one of my kids, I seem to often reach for Paper Smooches. This new stamp set with the elephant just made me giddy! I stamped all the pieces on BasicGrey papers and then cut them out. Simple. Easy. Fun.
Oh – and a little trick. The stamp set had solid balloons and I wanted an outline. So I stamped the balloons in a light ink on the BACK of the patterned paper. I then cut them out and flipped them over. I used a black pen to draw around the edge. Voila! I have outline balloons on patterned paper. I also used a black pen to draw in the strings.
I also wanted the striped "floor" to have the same outline look so I drew a black line along it. This made a big difference in giving the card a completed look.
And that's it!
CHECK THIS OUT
I also have a few fun links and info for you today…
See you soon.
SUPPLIES
Below are the products featured above. To find them at Simon Says Stamp, click on the SSS below the thumbnails. For Ellen Hutson, click on EH…