Video: Die Storage + Giveaway
Hello!
After sharing my clear and cling stamp storage system (HERE), I have been getting lots of requests to share my wafer thin die storage system. This has been working so very well for me (and even works with embossing folders).
I really love these pockets! So handy. You can store more than one in a pocket if you want.
Here are links for the products featured:
I also have a couple other die storage ideas…
The first is to adhere thin magnetic sheets to the inside of cabinet doors. This one would be good if you only have a few dies or have some frequently used dies you want easy access to. (I plan to add this inside my cabinet doors for the few I use the most.) I first showed this awhile back and still like it a lot. You can find magnetic sheets for this HERE and HERE. (You could also use these sheets in a binder system.) Here is this idea shown in my old craft room…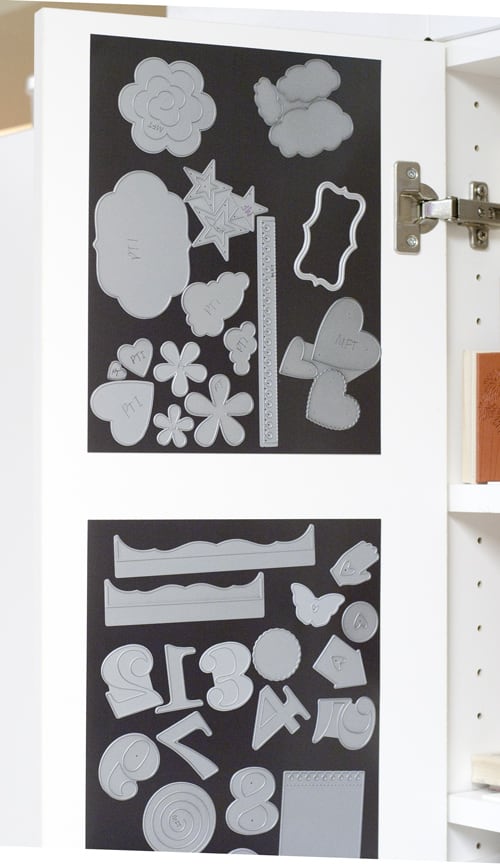 Another option for you is the ArtBin Magnetic Die Storage Case. I have checked this system out and it works very well. Something worth considering, too!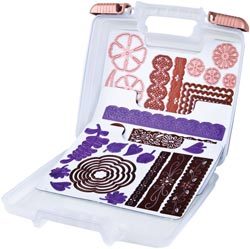 Let me know if you have questions or storage ideas to share!
GIVEAWAY!
Interested in trying out some Die Pockets? Want to win 50 pockets? For your chance, leave a comment here by 9/4/13 at 11:59pmEST.
SUPPLIES
Below are the products featured above. To find them at Simon Says Stamp, click on the SSS below the thumbnails. For Ellen Hutson, click on EH. Some links go to Amazon, Bed Bath and Beyond and The Container Store. Enjoy!