Mama Elephant May Stampede Blog Hop with Giveaways!
I have mentioned here before my love of the new Mama Elephant stamp line… and my admiration for their owner, Kryssi. So I was honored when they asked me to join them in celebrating this month's release (which is available today HERE). Today I am part of their blog hop!
I love how dainty the images are in the new Filigree set. So pretty! I decided to make some layers of bold-colored lace…
I used Copic Markers to color the lace in, and added highlights with a white pen. The greeting is from the Mama Elephant Smitten set. (Which is a must-have!)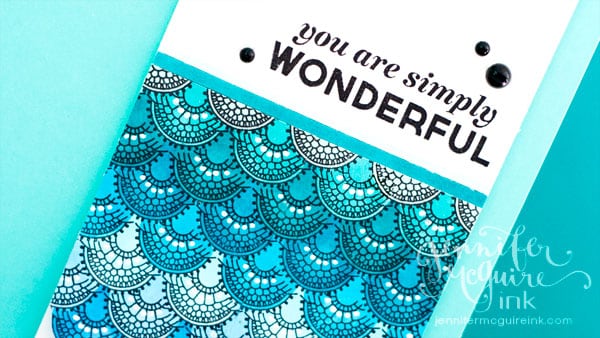 Next, be sure to head over to the blog of the fabulously talented Jenn Biederman. (To start the hop again you can head to Kryssi's site.) There are some amazing girls in this hop – be sure to check it out! ( Here is the hop order: Kryssi Ng / Mama Elephant, Me, Jenn Biederman, Mariana Grigsby, Iwona Palamountain, Alice Wertz, JJ Bolton, Lea Lawson, Samantha Mann, Geralyn Sy, Savannah O'Gwynn and Cheiron Brandon.)



To celebrate the new release, Mama Elephant is giving away 3 gift certificates worth $20.00 each to 3 lucky people! Winners will be chosen at random from the collective blogs in the Stampede. Winners will be announced on the blog on May 19th.
Here's how to qualify to win (leave a separate comment for each):
1. Leave a comment on this blog post. (You can just do this if you want.)
2. Become a follower of the Mama Elephant blog.
3. Like/share Mama Elephant on Facebook.
4. Follow/tweet Mama Elephant on Twitter.
Good luck!