Don't pack up those winter stamps just yet. Why not put them to use for some thank you cards?
I did these for the Paper Crafts Connections blog today. Simple and fun. Just stamped with black ink and colored heavily with colored pencils. Love the bold color on kraft paper. And I absolutely love these stamps from Tim Holtz. They rock.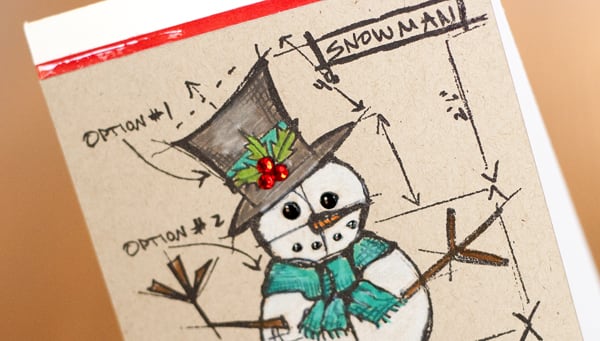 By the way, the colored strips above and below the stamped piece – I covered them with Glossy Accents for shine. Just a fun and different touch.
Head HERE to Paper Crafts for more info… and a giveaway of these stamps!!!
See you soon. Oh, and Happy New Year to you!