Pleased As Pie… + Giveaway
THIS new stamp set from my adorably wonderful friend Kelly Purkey just makes me smile.
So I made two cards…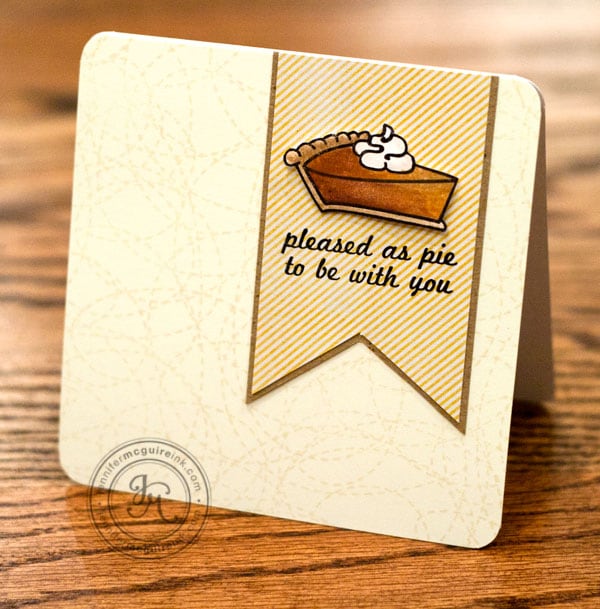 Love those stamps! I colored them with my new favorite coloring tool – Inktense watercolor pencils. (I have a video coming soon on these.) I put it all together with a bit of 6×6 patterned paper and a super fun Stitches background stamp from Impression Obsession. Easy peasy.
This next one is for my hubby. Love not-so-serious cards for him…
That background stamp from Impression Obsession gives a great look of texture.
HERE is the great stamp set from Kelly:
And here are the backgrounds I used. I think they look tough-to-use in this black-and-white image, but when it is used as tone-on-tone (as I did above), they become awesome!

I also had a few things for you to check out if you are looking to procrastinate. (Which I am really good at.)…
My friend Anita has been creating adorable wreaths. Check them out HERE.
Also, my friend Kerri Bradford is having a sale on her digital cutting files. (Silhouette goodness!) You can find more HERE. THIS is my favorite set right now.
And! Since Kerri is simply awesome, she said I could do a giveaway…

Just leave a comment here by Friday at 11:59pmEST for your chance to win a $25 spending spree over at kerribardford.com. Her products are fabulous!
Good luck.