Hello!
I get a lot of questions about storage and organization. I am currently in the middle of a big remodel… which includes moving my studio from a large re-done basement area to a not-as-large first floor location. I am incredibly happy to be up in the daylight with big windows and family around. And I am happy to go slightly smaller. I think big areas can be overwhelming – you end up collecting way too much that it can be intimidating.
So, as I get ready for this move, I am redoing a lot of my storage. First? My clear stamps.
For a long time now I have been using plastic sleeves to hold them, along with cling stamps. I first kept them in binders and I then moved them to a clip-it-up system. (You can see videos on these systems HERE.)
Now? They will still be in the same sleeves. (I love these sleeves so very much – I won't be getting rid of them!) But I will have them in pull-out drawers in big cabinets, with areas where I can flip through them to find what I need.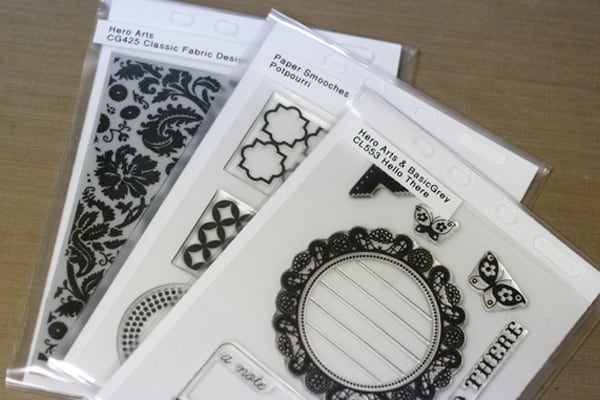 So to read more about this storage for my clear and cling stamps, go HERE to Paper Crafts. I share all the details and links.
And a big cheers to Kay. Not only did she do the blog takeover last week, but she also put all my stamps in these sleeves (some had yet to be done) and labeled them. Yes, she rocks. (And now she is in a mission trip with our church youth group. You go girl! So proud.)
Hope this helps. I will share photos once I am moved into the new studio in September. But first? I need my kitchen back! Ha! Just a few more weeks…
See you soon.