Creative Chemistry online class video + quick share
Hello folks.
I bet most of you saw this video that Tim Holtz posted on his blog today… but I thought I would share here just in case. It shows a peek into his Creative Chemistry 101 online class. A lot of people were asking – It isn't too late to sign up. If you sign up before the 9th, you can ask questions of Tim in the forum, share in the student gallery and use shopping discounts. After the 9th, you can still sign up, but just won't have those live aspects I just mentioned. Regardless, you will have lifetime access to content. To sign up, go HERE.
Yes, you read it right. Over 5 hours of video with Tim. As my friend would say, "isn't that every girl's dream?" Hahaha.
Also, for those of you who are subscribers to the Online Card Classes newsletter, you should have received today information on signing up for the our next class. We will announce it to everyone soon!
Next up? A card share. I did this one awhile back. But I don't *think* I have shared it here yet. So here it is…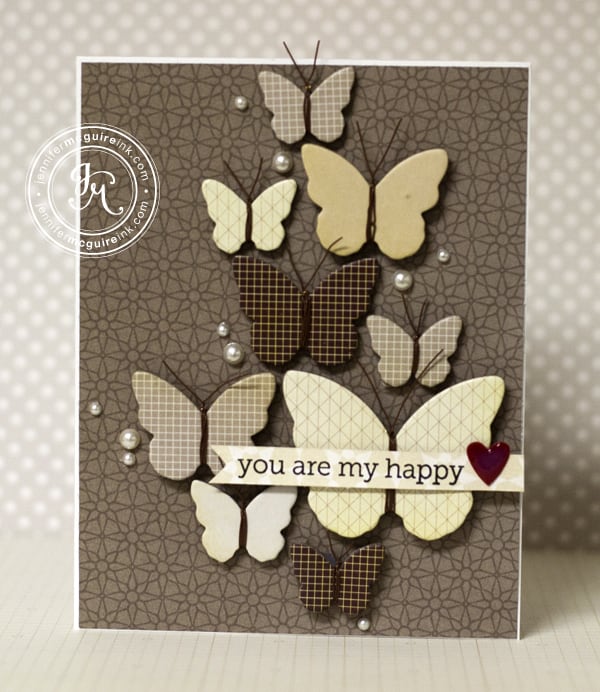 Used lots of Studio Calico chipboard butterflies here… wrapping thin string around them several times and tying in a knot at the top for antennae. After finishing it, I felt it was too much brown, so I added one small Glossy Accent covered heart.
See you tomorrow.