Hello there. Hope you are having a happy day.
I wanted to share a card I did for Ranger awhile back. Used lots of Liquid Pearls for it, so it has a lovely pearl shine in real life…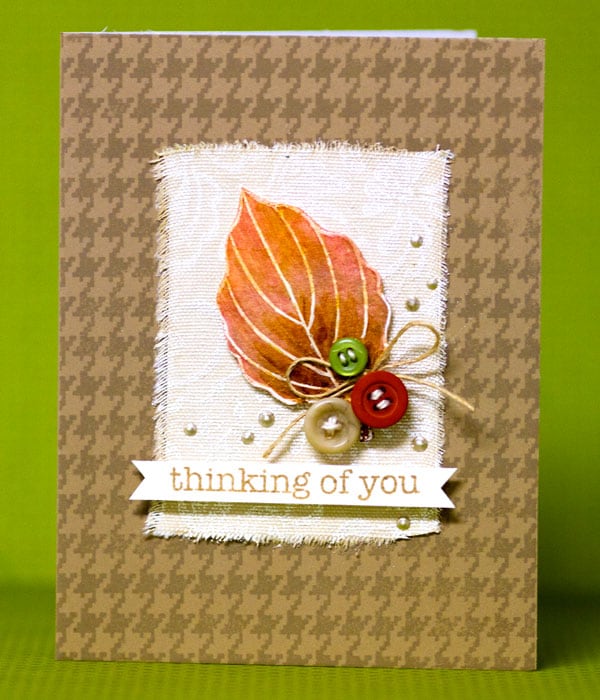 Yum yum pearly shine…
You can find the complete instructions on this card HERE at Ranger. However, my favorite part is the background canvas piece. It is sticky back canvas with a white heat embossed background. I then rubbed Liquid Pearls over them for the shine. One-of-a-kind – love that.
I have a video for you tomorrow. See you then.