How-To Video: Alcohol Inks + Metallic Rub-Ons
Hello!
The folks at Simon Says Stamp are having a huge event – STAMPtember – where they will be having free gifts, big sales, prizes and more all month. They asked if I could do a few things for their blog and I was honored to do so. Be sure to stop by the post HERE where Heidi shares some did-you-know-facts about me, along with a silly, embarrassing photo of me floating on the Vomit Comet. (For real.) And you can go HERE to see all the details on this video shown below. Oh! And both posts have a giveaway. If you do go post a comment, please say happy birthday to Heidi – SSS's owner. Her big day was yesterday. (Love you, Heidi. I admire and respect you tremendously.)
So here is the video I did for Simon Says Stamp, using Metallic Rub-Ons and Alcohol Inks. I also show the new Snow Cap Alcohol Ink. I am in LOVE with this stuff. It is amazing. You can completely transfrom dark metal and other colored embellishments. I show it in action in the video, but recommend you check out Tim's info about it HERE. He, after all, is the master. 🙂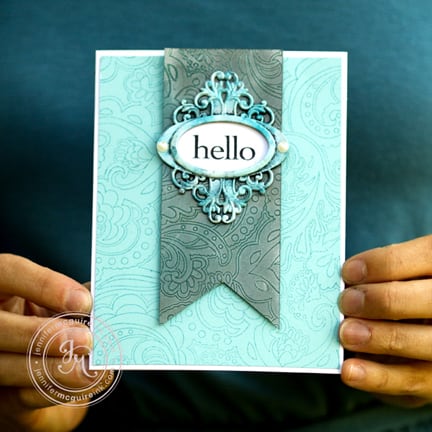 Fun stuff, huh?
By the way, when you do alcohol ink, you need to be sure to use the felt pieces on the inking tool. And use foam pieces when you blend Distress Inks. Same tool, just different things you stick to it. 🙂
Before heading out, I wanted to remind you to check my last couple of posts for a chance to win some prizes. See you soon!