Fun with My Favorite Things
Hello! Happy weekend. Hope yours was wonderful. Colin had two birthday parties, baseball, Sunday School… all surrounded by a lot of planting in our yard. A lot. I tend to go overboard every year. (Hard to imagine, huh?) 🙂
Wanted to pop in and share some fun I am having over at My Favorite Things. I am their May Fabulous Friend, sharing a few projects throughout the month. HERE is my first:

I used their fun Rolled Daisy Die-namics for this with vellum. LOVE this die. I intentionally kept the flower formed so the center had a high hole in it. (Wanted lots of dimension.) I put a foam dot in the center and a Copic-colored pearl on top. This die rocks.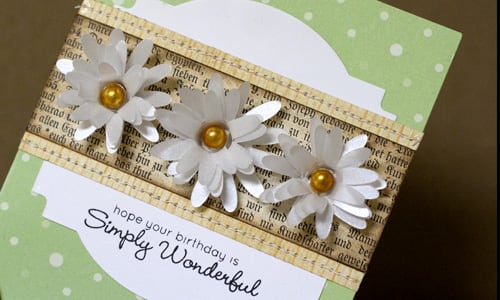 Here is what the rolled daisy die looks like. Kinda funny looking, but it works great… like a rolled rose. (You can find it HERE.)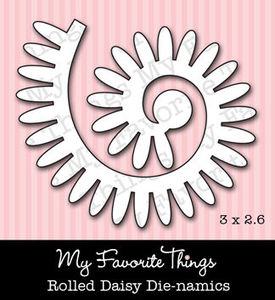 See that white die cut on the card? It is THIS one, just cut in half and spread apart for a new look.
HERE is the second My Favorite Things card I created…

I covered my die cut hearts with Glossy Accents for shine. I just love the look of layered dies…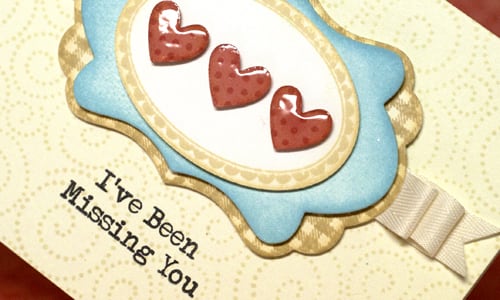 Here is the thing – I am VERY picky when it comes to hearts. And these hearts? They are perfecto. They are from THIS stamp and die set. Look at all the cute pieces. (You can find it HERE.) I'm in love…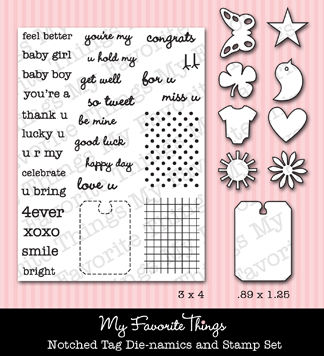 The layered dies and stamping are from THIS set…
I will be guesting again this month so be sure to head over to My Favorite Things blog to see more. (They share a TON of card ideas – lots of great coloring.)

Monday the 23rd is the last day you can bid on my custom-made heart canvas HERE. All the money goes to the Juvenile Diabetes Foundation. Please check it out HERE! Thanks…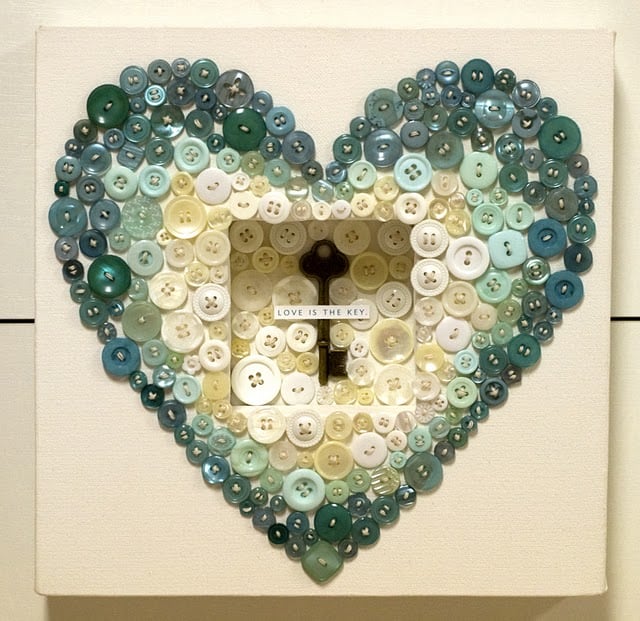 See you soon!
Card Supplies: