Happy Tuesday!
I wanted to share these cards from 2peas.  They were fun to make – simple, but fun.  And such a great way to use scraps…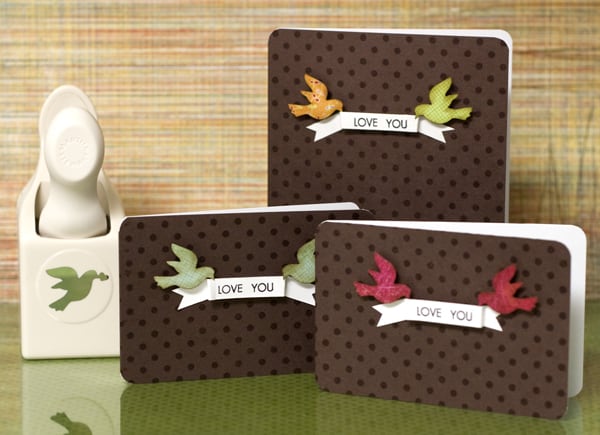 (c) Twopeasinabucket.com.  Supplies and instructions can be found there.
The birds are actually from THIS punch.  I just cut the little heart from their mouth.  I look forward to having this bird carry many things – hearts, flowers, tiny envelopes, etc.

And, I get a lot of questions about those Chocolate notecards.  They are actually hard to find now, but I just love the color…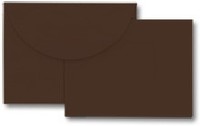 I have been answering more questions HERE… hoping to get caught up tonight.  Also, we all have a lot of fun over on Twitter.  (I enjoy it so much more than Facebook.)  You can find me HERE.
OK… off to spend the day in the wonderful weather here in Florida!  And, if you are ever in the area, you should visit She Scrapbooks – what an amazing store.  I stopped in there to see it and happened to run into Donna Downey teaching there.  Adore that girl.
Have a good one…