More Prizes! And site you must see…
Hi!
I promised more prizes for the Card Drive… and here they are! For a full list of prizes, see HERE.
By the way, I didn't put out any requests for prizes or prize donations for this. So, if you see that a site or person donated to this, it was out of their own idea and generosity. Please give them a big shout-out and hug… and visit their site! 🙂 (All other prizes are from my own stash.)
Prize 11: A Fabulous Bag from the Yellowfence.com! (Please visit their site HERE. Oh, my. I just ordered the "Got Stamps?" shirt! SO much good stuff. And she sells things to support charities… how cool! This bag is super high-quality and adorable. Sharon from Yellow Fence just sent this along with some other goodies and cards for the kids… I didn't know it was coming. Imagine how fun it was to open! And she gave Colin the cutest shirt… scroll down to see it. 🙂
Prize 12: Designing With Stamping Book (a fave of mine)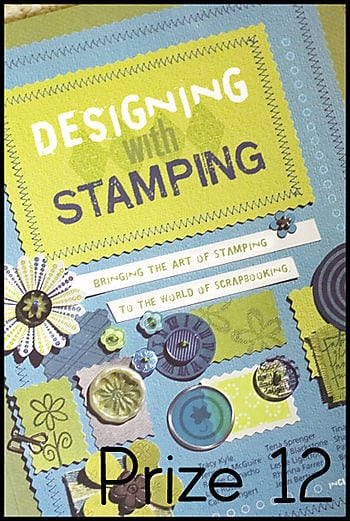 Prize 13: Random Goodies (American Crafts Rub-Ons – which are the best! – Autumn Leaves and KI ribbons and Chatterbox goodies)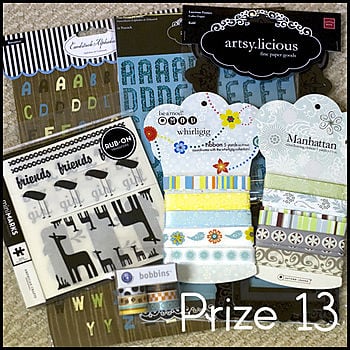 I think there will be more when I get back from CHA. Love passing on supplies to others.
Now, back to Yellow Fence. Check out this awesome shirt they sent for Colin. I couldn't get him to sit still enough to see the whole front of the shirt. But it is THIS one. "I grow up fast. Scrapbook."
Couldn't be more true, huh? Love it. Thank you, Sharon!